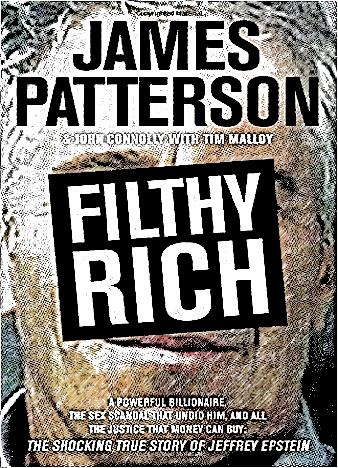 James Patterson, the most popular and commercially successful thriller writer of our time, is officially back with a new bestseller. This one will most certainly raise a lot of eyebrows because it's not a fictional story - it's a true story, and a very shocking one, too. Jeffrey Epstein put a lot of effort into becoming one of the brightest members of New York's financial Beaumont.
Not a lot of folks know that he's a college dropout; however, that didn't stop his from rising to the very top of his game. The man has always been great with numbers and with people, and that's pretty much all you need to make it in the financial world. He used his very special skills to squeeze into the highest ranks, but that wasn't enough for him. And that's exactly what nearly destroyed both his career and personal life: he had a thing for younger girls that he used to hire as masseuses.
Filthy Rich is a well-documented story of the man behind huge financial numbers, appalling charges, countless investigations and more. James Patterson carefully examined and explored all the tiniest details of a world-famous case that became the most scandalous one in the history of the American elite.
Again, Filthy Rich is not another action-charged, mystery-packed thriller by Mr. Patterson. But it definitely is a gripping true story about power, wealth, filth, and the influence it all has on the regular folks and the justice system in the United States. If you're a fan of highly accurate, carefully documented stories about the flaws and vices of the modern-day rich society, then this book is exactly what you're looking for.