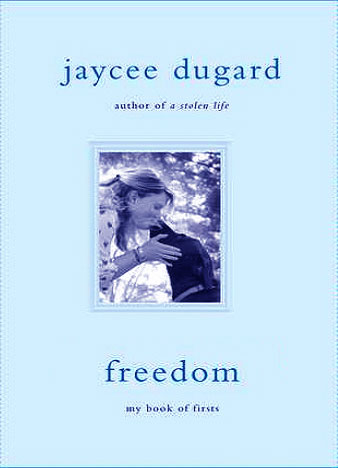 Freedom is the second book by Jaycee Dugard, an inspiring author who shocked the world with her first world-wide best-seller, A Stolen Life. This time around she talks about her life after being in captivity for 18 full years. It's an autobiographical book, an intimate memoir about the experiences and the emotions of a woman who was abducted when she was just a child - an 11-year-old girl. So, how does a person escape from her nightmares and start a new life after going through something horrible like that? In this book Jaycee tries to answer that question and be as honest with the readers as it's possible. In A Stolen Life the author talks about the life she never really thought she would get to live: meeting her all-grown-up sister, tasting champagne for the first time, driving a car, her first dance, et cetera, et cetera.
This book is a deeply touching, raw and inspiring story about a person who went through something tragic but still found strength to keep going and to enjoy the world. It's like the perfect manuscript for all those people who experienced something similar and thought that their lives are over. As Jaycee puts it, we hold the keys to our own happiness and only we can find a way out of the darkness and into the light.
We've got another best-seller on our hands that will always have a special place in our hearts and minds. At the same time, it's a gripping story that you won't be able to put down until you finish it. You'll shed a lot of tears - sometimes of joy, but most of the time it would be tears of sadness and rage, and that's exactly what makes this book exceptional.