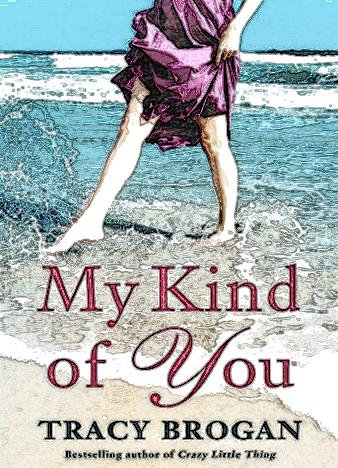 Tracy Brogan is internationally known as one of the finest writers of our time, and when it comes to romantic dramas, she's the Queen of our hearts and minds. My Kind of You is a heart-warming, piercing, poignant, sweet and funny story of love, hate, forgiveness, redemption, and family. Do you know what it means or how it feels to go back home?
Emily was more than sure she'd never step foot on Wenniway Island, but life can be a pretty harsh b*tch, and now the girl is back in Michigan with an empty wallet, a 12-year-old kid to take care of and a nasty divorce behind her back. Her grandma has several apartments/houses that folks rent, and Emily will have to turn one of her old properties into a work of art if she wants to get that loan.
Back in the day, she used to be a "wild cat", so now it's her chance to prove to her family and everybody else that she's a grown woman and can handle even the hardest tasks. At the same time, it's never easy to leave the world you've known for so long and go back to your hometown with nothing to brag about. Her dad is now even more distant than ever before, and with her sister dating a man who's almost twice her age, Emily is really concerned that she'll have her heart broken.
The renovation goes smoothly, but it's quite a boring process. However, when Emily meets Ryan, a mysterious (and very handsome) guest of the townlet, her entire world flips 180 degrees. He's got his own fair share of family drama, yet, when the two meet, the whole world stops for a moment...My Kind of You is a brilliantly-written romantic novel with just the right amount of drama and humor that you can enjoy after a hard day at work.