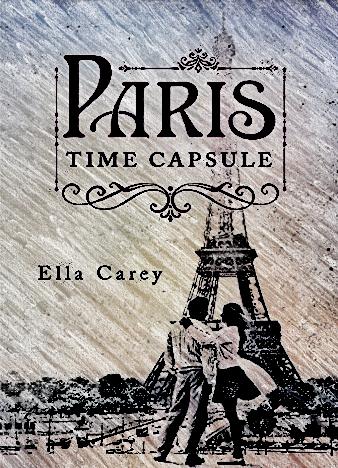 Cat, the main character of Paris Time Capsule, is a NY-based girl who's in love with photography. She's having the best time of her life, as she's about to start a new, exciting life with her boyfriend, a successful, caring man. However, pretty soon she learns that there's a gorgeous estate waiting for her to claim. That's right, she's inherited the riches of a woman she never knew before, and that flips her life 180 degrees.
So, Cat lands in Paris to "investigate" her new property. As it turns out, she's now the official owner of a fantastic apartment in the 9th district, and, what's even stranger, the mysterious woman's family and loved ones had no idea that this apartment even existed. Yes, this whole story is pretty strange, but that makes it even more exciting and thrilling. Besides, nobody in this world just hands out a secret estate to a complete stranger, right?
The biggest question that's bothering Cat is who is this woman, who Isabelle is? And why on Earth would she leave her own property to Cat instead of her relatives? So, the girl embarks on a wonderful journey across France, hoping to find the answers, and slowly, but steadily, she begins to forget about the way life used to be in New-York and embraces this new reality in one of the most amazing countries in the world.
Along the way, Cat discovers centuries-old secrets and - quite unexpectedly - falls in love with the woman's grandson. And that leaves her with a difficult choice to make: to go back to NY, to her old life and her boyfriend or to stay in Paris and to say "Yes" to these wonderful new opportunities. Paris Time Capsule is a heart-warming, feel-good kind of romantic novel that captivates the readers with an amazing sense of humor, an interesting plot, and a fascinating cast of characters.