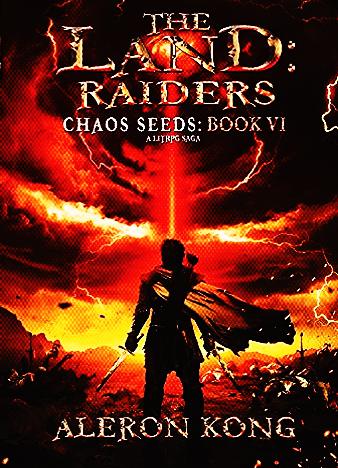 The Land is the sixth installment in the game-changing and ground-breaking Chaos Seeds series by the amazing Mr. Aleron Kong, the king of modern-day LitRPG. If you like dark fantasy and video games, then you'll most definitely LOVE this book. The Mist Village has been hiding in the shadows for far too long. That ends now. It's time to let everyone know that it's out there and hungry for blood.
Goblins are slaughtering everything they see in Richter's lands, and there's no stopping the evil creatures - not in the long run, anyway. The guards managed to push them away, but the Chaos Seed is not backin' down. The "valiant" opposers that want to challenge Richter and take away his power have no idea that the mist is like the hometown for all kinds of scary monsters.
So, now, for the very first time in history, the man is on the offensive. That's right, he's taking the battle to his foes, and he's determined to crush 'em all. He will prove that he's not just a legendary name, but also a fearless warrior. The army of the Village is going to war, and there's not going back from that now. Wood Sprites are backing the march, doubling their chances at winning.
Over the years, Richter has been a mage, a healer, and a murderer. But today he turns into something entirely different - he becomes a Raider. In a world of wonders, miracles and unimaginable horrors, in a world of pain, suffering, joy and happiness, a war is imminent, and the monsters are about to clash with the brave men and set the record straight - once and for all. The Land is a 5-star fantasy novel, a true masterpiece in the genre and a highly recommended read for all the fans of litRPG.