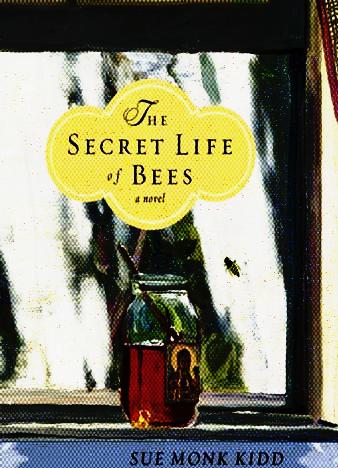 A fourteen-year-old girl Lily Owens grew up with her father, a peach farmer, and Rosaleen a housekeeper. This woman is only one who loves her. Lily is going through a strong sense of guilt, feeling responsible for a death of her mother ten years before. One day a girl with her beloved housekeeper runs away from home trying to escape the abusive father. That's how begins a self-searching journey. On her way, she encounters three weird sisters, which are raising bees.
Lily discovers that life of bees is a metaphor for life itself. Her world in which she lives is like a tightly closed glass jar, and she fell into the trap like a bee - just beating on the transparent wall, just want to break free. Indeed, in ancient times, the bees were considered a symbol of the soul, death and rebirth.
"The Secret Life of Bees" – is the story of a difficult growing up, forgiveness and finding inner strength. It is life-affirming, philosophy included. The book is simple at a first glance, and at the same time - multi-layered.
The events described in the novel took place in 1960, the time of struggle against the racial discrimination in the US. It is no accident and the only person to whom Lily feels warm feelings, was her black nanny Rosaleen, and the woman then took her to the family - black. Moreover, when she encounters three sisters, which are raising bees, they were black too.
All of them lived in the atmosphere filled with warmth, understanding, and love. She never met with such life before. In her previous life, she knows only suffering. In the eyes of many people, Lily becomes a strange "white" child settled in "color"-house. However, despite her physical difference from the three black sisters, Lily slowly understands how the world actually works.