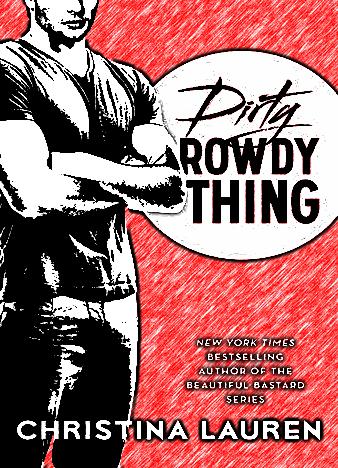 From the New York Times bestselling author of Beautiful Bastard, Beautiful Stranger, and Beautiful Player, Book Two of the brand-new Wild Seasons series that started with Sweet Filthy Boy—a story of friends, love, and lust.
Despite their rowdy hookups, Harlow and Finn don't even like each other...which would explain why their marriage lasted only twelve hours. He needs to be in charge and takes whatever he wants.
She lives by the Want-something-done? Do-it-yourself mantra. Maybe she's too similar to the rugged fisherman—or just what he needs.
Finn and Harlow were married in Vegas for 12 hours. They had one night of full of mind-blowing orgasms that they both could never forget even when drunk. In the day they are pretty opposite, he is a fisherman and she is the daughter of an actress and director but that is not what defines them.They have only seen each other once since then and Harlow was not happy about how it ended so when she sees him again in her town so is torn between pissed and excited. She could use a good orgasm....
Finn is in San Diego to support his friend Oliver and his new business as a comic book store owner but he is also there to figure out the future of his family's fisherman business. He doesn't need distraction but when he is near Harlow he can't help but want to do tie her up and give her what they both need, to turn their brains off and their bodies on. Harlow needs this since she is going through something that she can fix which is difficult for her since she is a fixer when it comes to family and friends. She wants to keep this one issue away fro Finn. Can she open up to Finn with what has her mind reeling?
The sex in this one is off the charts hot. Finn is alpha but just the perfect amount, he is still sweet but sure knows his way around ropes in the bedroom. Amazing with his hands and a giver. It's perfect for Harlow, it's dirty, definitely rowdy and she has never experienced what he gives her and it's exactly what she needs, to lose control.
Finn and Harlow had an agreement from the start that it was just about sex but when they actually start talking and see one another while he in town things start to change. They still have the smart ass hilarious banter but it's turning emotional and that is scaring both if them since the timing is all wrong. Plus, Harlow is in San Diego and Finn has to go back to Canada to run the business, if there is still one. Can they be more than friends with benefits? Will Finn figure out the future of his business?