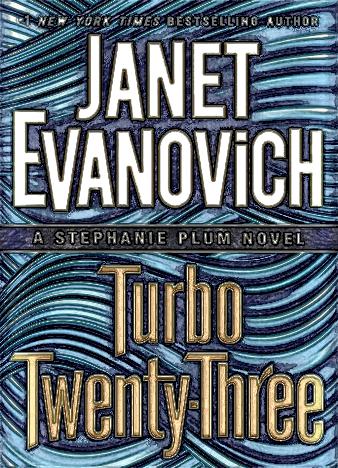 Turbo Twenty-Three is the latest addition to the popular Stephanie Plum series by the guru of modern-day romantic suspense, Janet Evanovich. Virgil, the owner of an auto shop in Trenton, is a middle-aged hijacker of an 18-wheeler stuffed with top-quality bourbon. He never showed on his latest court date, and that made his cousin mad.
And Stephanie, a bounty hunter, knows in her gut that the guy is pretty stupid and that he will most certainly try to do the same trick for the second time. But, this time around he leaves a freezer truck behind and runs away. The truck was full of ice-cream...and there was a dead man in it, frozen to the core and covered in all kinds of sweets. Stephanie's boss (or, rather, frequent employer), Ranger, tells her to go undercover at the factory that made the infamous ice-cream.
Her job is to the figure out who's murdering the company's workers and covering them with ice, thus putting the business in danger. However, there's a problem: the girl is not sure she'll be able to stay away from the delicious ice-cream, not to mention to stop staring at Ranger, the man that she's got some pretty tense feelings for.
So, yes, she's got a lot of stuff to take care of, and her wit, brave nature and "mad skills" will allow her to handle every last ridiculous situation. Turbo Twenty-Three is a funny, satirical and entertaining story to enjoy after a hard day at work. Janet Evanovich's latest book is not about blood-chilling thrillers or heart-warming romances. No, it's just a hilarious tale that will put a smile on your face, and sometimes that's all the readers need!